Bob Kuberski was a stand-out lineman at the Naval Academy, drafted in the 7th round of the 1993 draft by the Green Bay Packers. Even then it was no guarantee of success in the NFL – he was taken 183rd out of 224 players – but first he had to serve two years on active duty in the Navy before he could report to Green By.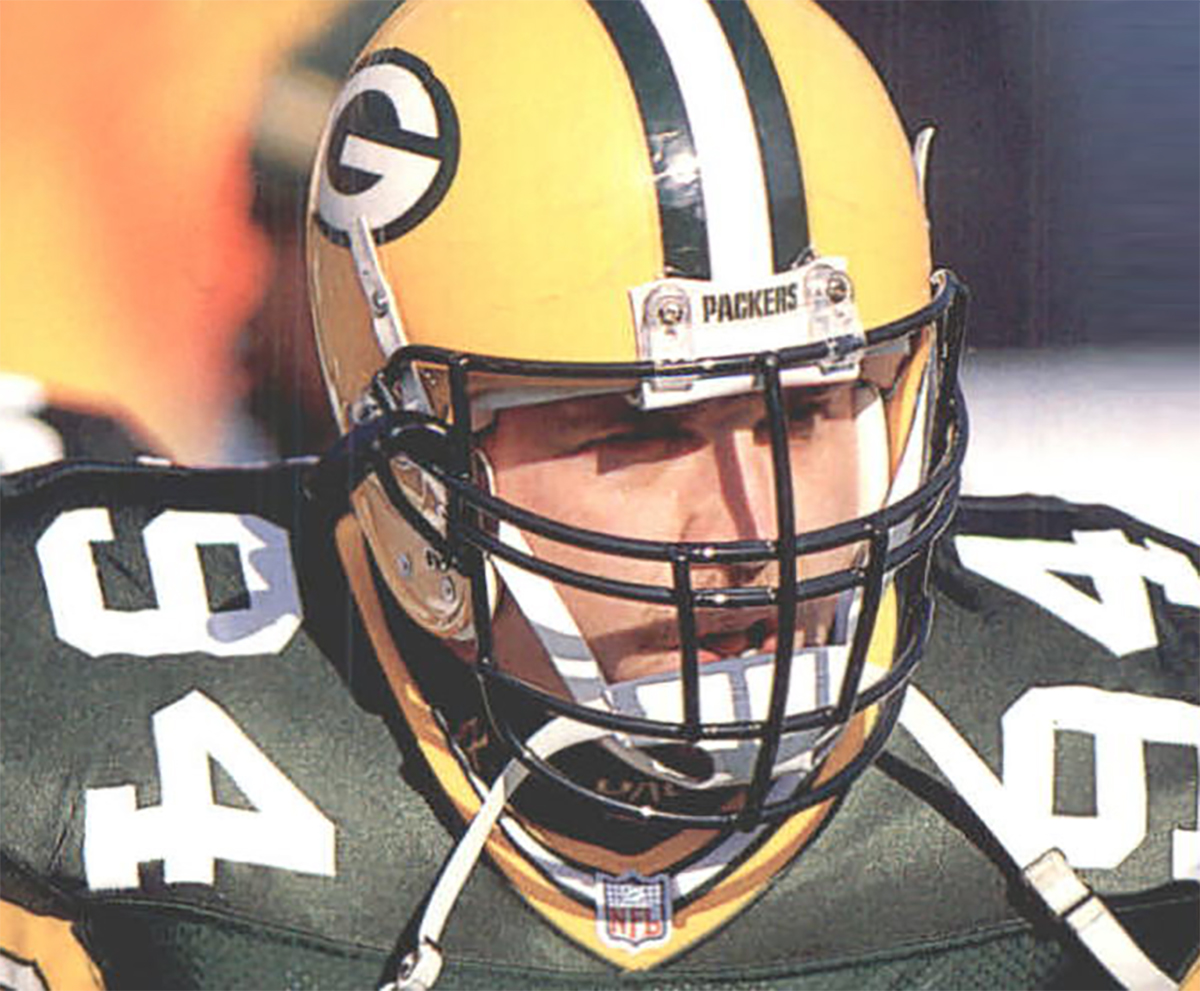 Somewhat improbably he made the 1995 Packers team – and in doing so he never forgot that he had role to play. "If you're a marquis player you're on one end," he said of teammates like Reggie White, Andre Rison and a young Brett Favre. "If you're a role player like me it's different."
A year later, in his second season, the Packers won the Super Bowl against the New England Patriots and returned the Lombardi Trophy to Titletown. He has great memories of his teammates – and particularly fond ones of of a 25th Super Bowl reunion the Packers arranged to bring the team back to Green Bay last year.
But when it comes to football and fatherhood, Kuberski said he has often looked to his Navy teammate and friend, David Lillefloren, for fatherhood lessons rooted in their friendship. One of those was a lesson about maximizing your time at college, calculated by your hours in class plus your hours asleep. The time left over was substantial. "What do you do with all the other hours in the week?" Kuberski asked his daughters.
Same held true for summer jobs. The goal for his kids was to save $3,000 in a summer, which would give a college student roughly $100 a week to spend. "My first year as a college parent, I just sent my daughter money," Kuberski said. "When it was their money, and they wanted to go out and spend $5 on a Starbucks coffee or $35 on a lunch when they could eat in the cafeteria, they were making better decisions because they were spending their own money."
While the former teammates have had career success outside of football – with Kuberski at Cohen & Steers and Lillefloren at Constellation Energy – it's the friendship, not financial, lessons Kuberski cherrishes. "He gets you thinking about what matters, about family and friendship," Kuberski said of his friend. And thanks to Lillefloren's prodding, Kuberski threw his mother a surprise 80th birthday party last year.
Kuberski, who remains involved with the Naval Academy and connected to the football team, said he relished going back to watch games in the team box that, you guessed it, Lillefloren arranged. "My friends are all elevators," Kuberski said. "They're uplifting people. I get energy from them. I always feel elevated and I feel like I learn something."
And that is a football lesson he can bring to fatherhood.