A couple of weeks ago I read a story entitled "Everyone Has Left The Chat." What struck me was it was right and personal. The weekly then monthly Zoom calls with my three best friends from high school had become harder to schedule. Or we hadn't booked them out weeks in advance like we did when they were unmovable blocks on our family calendars.
I miss those Zooms.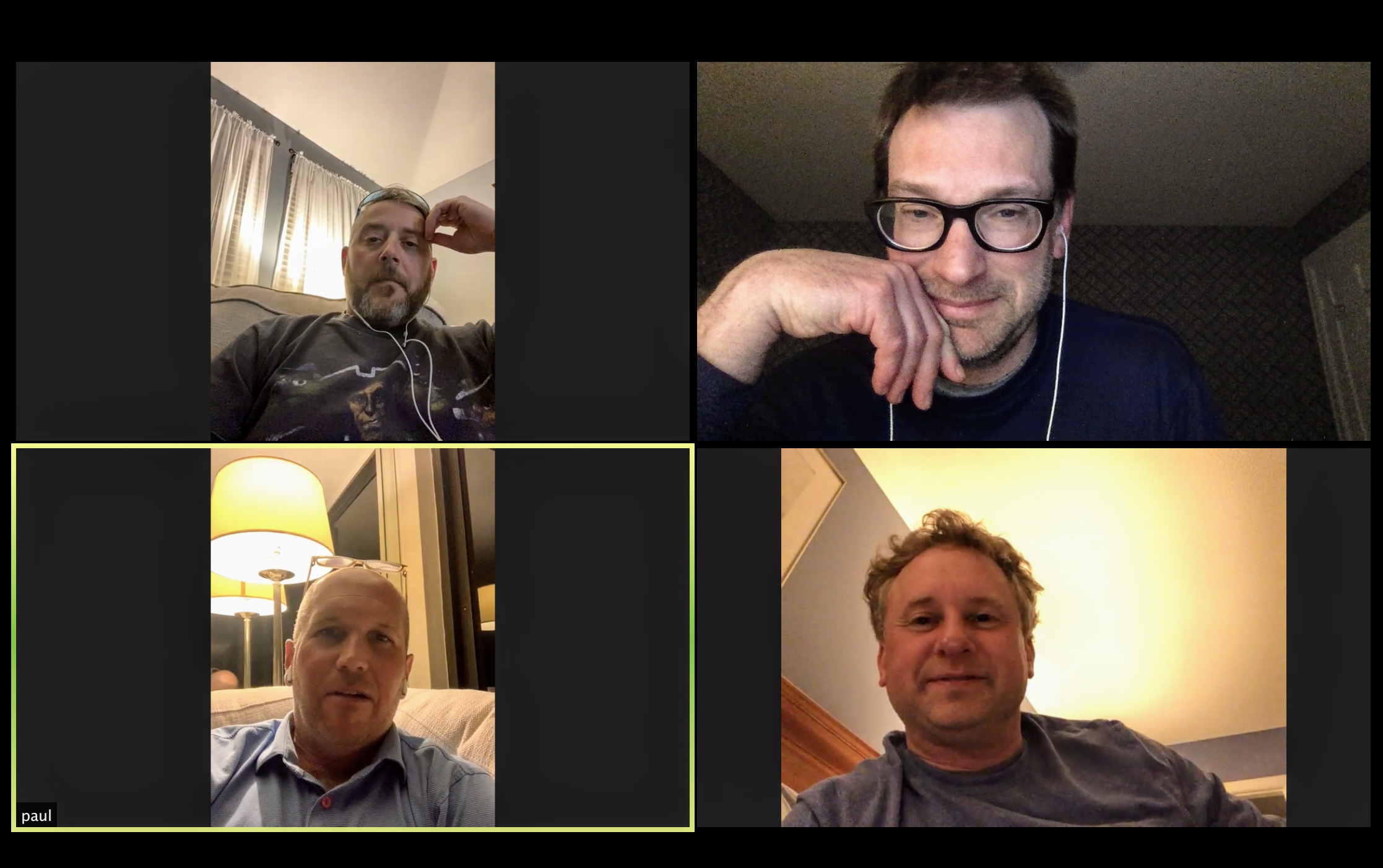 It wasn't my idea to start them, though I was glad someone, probably Andy, who had once memorized the Barron's Guide to Colleges while also having not one but two pet goats, had been the catalyst. I was very grateful he had had the idea (though, as a guy, a dad, would I tell him that?? No way!)
The Zooms started off quite boozy, with each of us showing off our pandemic cocktails. (It seemed so fun in April 2020 to mix it up and suck it down every night.) But they also made us as close as we'd been since leaving high school – 30 years ago.
They became part of the rhythm of pandemic life. I put the Zooms in the category of good Covid advances – along with virtual parent-teacher conferences and pediatricians who finally discovered the Doximity app could be used for routine checkups. (It was a short list.)
And now they're waning, because life is resuming. We feel safer. Our kids feel safer. And we're doing what humans should do: meet in person.
But I miss the Zooms, with my three high school buddies, who are scattered around the country. That a now-reviled – and let's be frank, soul-sapping – work technology has been a connector of friends is an unintended consequence that's brought me joy.
So my friendship pick for today is to find a way to remember when Zoom was novel and fun and it connected friends. And to continue to use it.