What Are The Benefits Of Coaching Your Child's Sports Team
This is the third in a 5 Tips Series, looking at the positive role Lead Dads can play when it comes to kids and sports. The first tip looked at the cost of kids' sports. Last week talked about scholarship hopes. This week we're looking at Dads and coaching.  
My middle daughter asked me to coach her rec league soccer a few years back. I said yes immediately. Why wouldn't I encourage her interest in soccer?
Then reality set in. I know nothing about soccer. I played it for a few years as a small child and that was it. I didn't know how many people were on a team, let alone basic strategy.
But I told myself, how intense could 3rd grade rec league soccer be?
Very, it turns out.
There were four teams, and ours – the orange team – was the only one without a ringer. This was a huge, practically insurmountable disadvantage. (Or maybe if the coach knew what he was doing we'd have fared better!)
The red team was the worst. Its star player was a kid to behold: so fleet-footed – weaving, cutting, driving for yet another goal – she seemed destined for USA Soccer's under 4-foot-tall national squad.
At one point, I approached the red team coach – whose daughter was the ringer – and asked if he might encourage her to pass the ball. By this point in the season, I'd been reading extensively about the mercy rule.
No dice. He looked at me like I was an even worse father than I was a coach for asking such a thing. Passing? Not winning – or in this case, dominating? I might as well asked him to get her to tank the game (which for what it's worth counted for nothing.)
We lost that game. We lost every game.
I tried to make the games as fun as they could be for the girls. There's lesson in losing; we learned that in spades. There are also plenty of lessons from winning, which we didn't get to that season – or the next one. I had a blast being out there with my own daughter and enjoyed building a connection with the other girls on the team.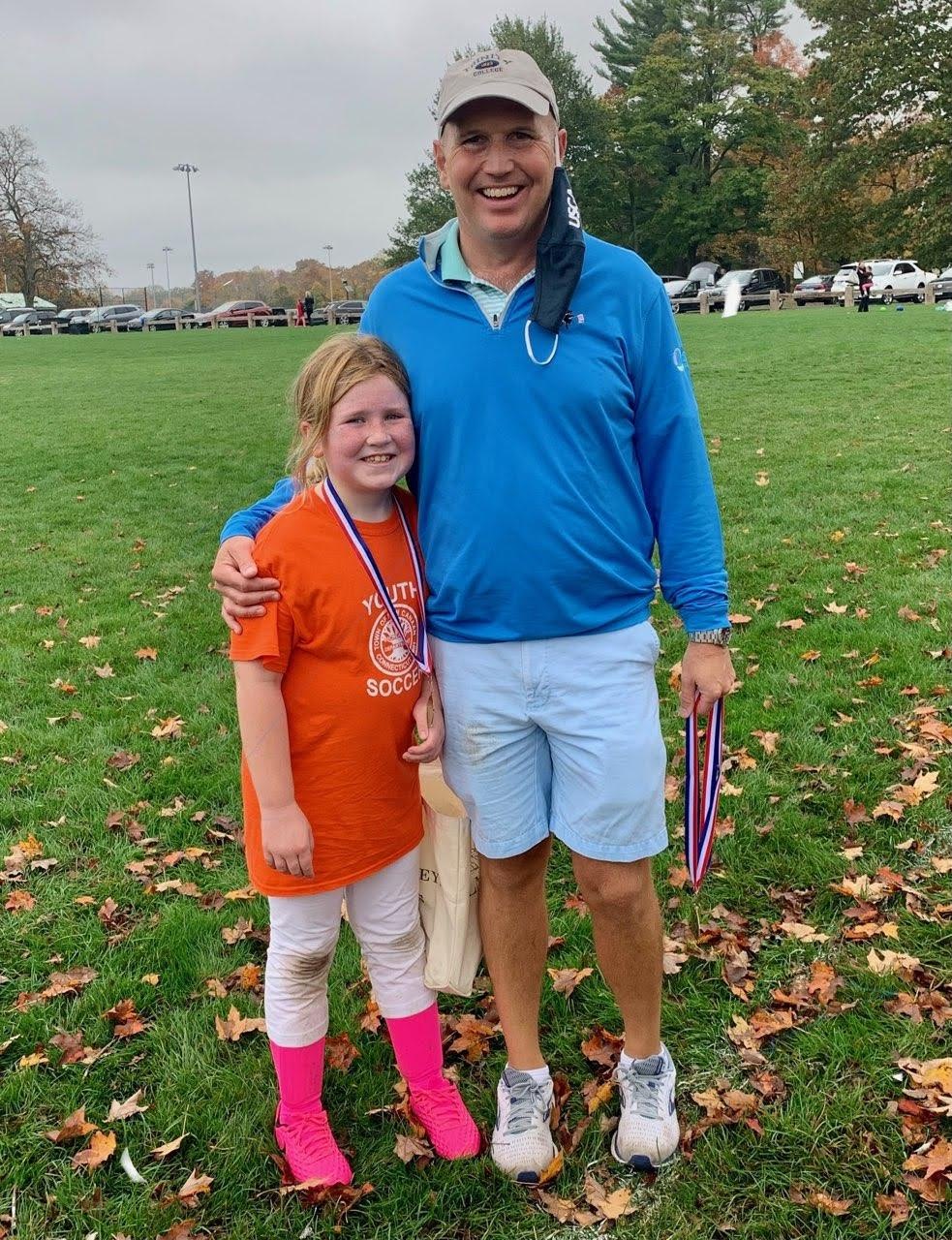 I also learned three things that I'd encourage other Lead Dads who go into kid coaching to think about.
1)    It's not about parents' egos. The red team coach missed a moment to teach his star daughter to be a team player. At some point, she's not going to be the star; she's going to be on a team with other equally good players. What then?
2)    It's about kids trying things out. The girls on my orange team competed to be in goal. Maybe it was the puffy gloves one of the girls shared around. Or maybe it was a shot at looking at the game from a different perspective. They were at their most competitive and well-mannered – seemingly mutually exclusive – when it came to getting their turn in goal.
3)    Win or lose, at least they're outside and running around. There's a lot to be said for that in a screened-up world. And at the end, when we had popsicles, there were still smiles all around.
Of course, what do I know? I was a lousy coach, from the win-loss column. But maybe that gave me a different perspective on what was happening on the field.