Why Sportsmanship Matters
This is the fourth in a 5 Tips Series, looking at the positive role Lead Dads can play when it comes to kids and sports. The first tip looked at the cost of kids' sports. The second tip talked about scholarship hopes. And last week's talked about the benefits of dads coaching kids' sports with some humility. This week we're looking at what Dads can do to instill sportsmanship. 
Last month, my oldest daughter won the sportsmanship award for her summer tennis team.
She was shocked she won this award, a significant one. I could tell she was also happy, maybe even proud, to have won it. She's a good player but she never cheats, never berates her opponents and laughs off her mistakes.
We're a family that encourages our children to do things after school, but we let them pick – and none of our kids have one sport they devote all their time to.
But my oldest daughter's award got me thinking of other awards she's won recently.
In the spring she received an honor bar from her horseback riding troop for leadership in the barn.
And last summer, she won the coach's award on her swim team, for having the best attitude and trying the hardest.
If I'm bragging, I'd like to think that I'm bragging about the most important thing a Lead Dad can hope his children learn from sports: being recognized for good sportsmanship.
The term is defined as "fair and generous behavior or treatment of others, especially in a sports contest".
It's the one trait kids learn from playing sports that is guaranteed to serve them well in life. Work hard, play hard, try your best to win but know – and accept – that sometimes you lose. Never cheat, never play dirty. Be a good sport. Embrace fair play. It'll carry a kid farther than any other skill they develop on the field.
I thought about athletic prowess and sportsmanship this week after my 15-year-old cousin and I joined up with the two guys – Brad and Josh – who were playing golf in front of us.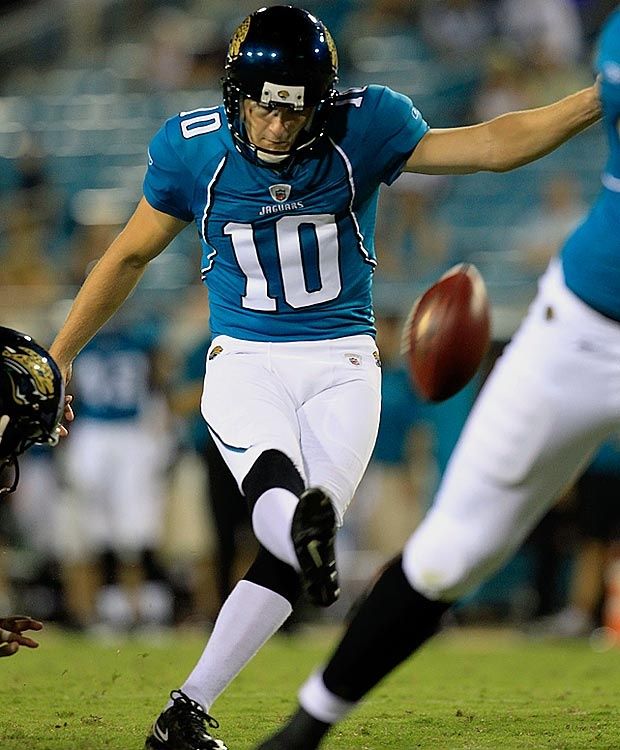 Brad had played golf professionally in 1970s and then worked in law enforcement in Florida until he retired a few years ago. He could still hit it, and he was a guy genuinely interested in others.
Josh played football professionally for 12 years. He was modest about it. Turns out, he is the Jacksonville Jaguars all-time leading scorer, a kicker who made 80 percent of his attempts for over 1,000 points. He joked that these days the only use his leg gets is in kickball games with his young sons' friends!
Josh talked to my cousin – who plays golf, basketball and baseball in high school – about what he wanted to do with sports, not what he, Josh, had done in the NFL.
Kids focus a lot on where "their" sport can lead them. I had a hunch, from knowing a few dozen NFL players, that Josh was an all-around athlete. He was among the best golfers I've ever played with, excluding active touring pros.
"When did you start playing football?" I asked him.
"I didn't play football until my senior year of high school," he said. "I played soccer and baseball. I actually had more baseball scholarships for college than football ones."
In other words, what people thought he was great at for most of his childhood was not what gave him the opportunity to become a great professional athlete.
What did Josh and I talk about? A book I wrote in 2010 about why some people are great under pressure and others are not. Being clutch is what field-goal kickers do all the time – as they try to replicate what they do effortlessly in practice in the most crucial moment of a game.
Josh did not regale me with his greatest field goal or team memory. He talked to me about life lessons learned from sports.
And when I think of my own kids, those lessons are the only thing I care about from a sport – that they learn those sporting lessons of honesty, integrity, and fair play, that they know that showing good sportsmanship is a natural extension of who they are and who they want to be.